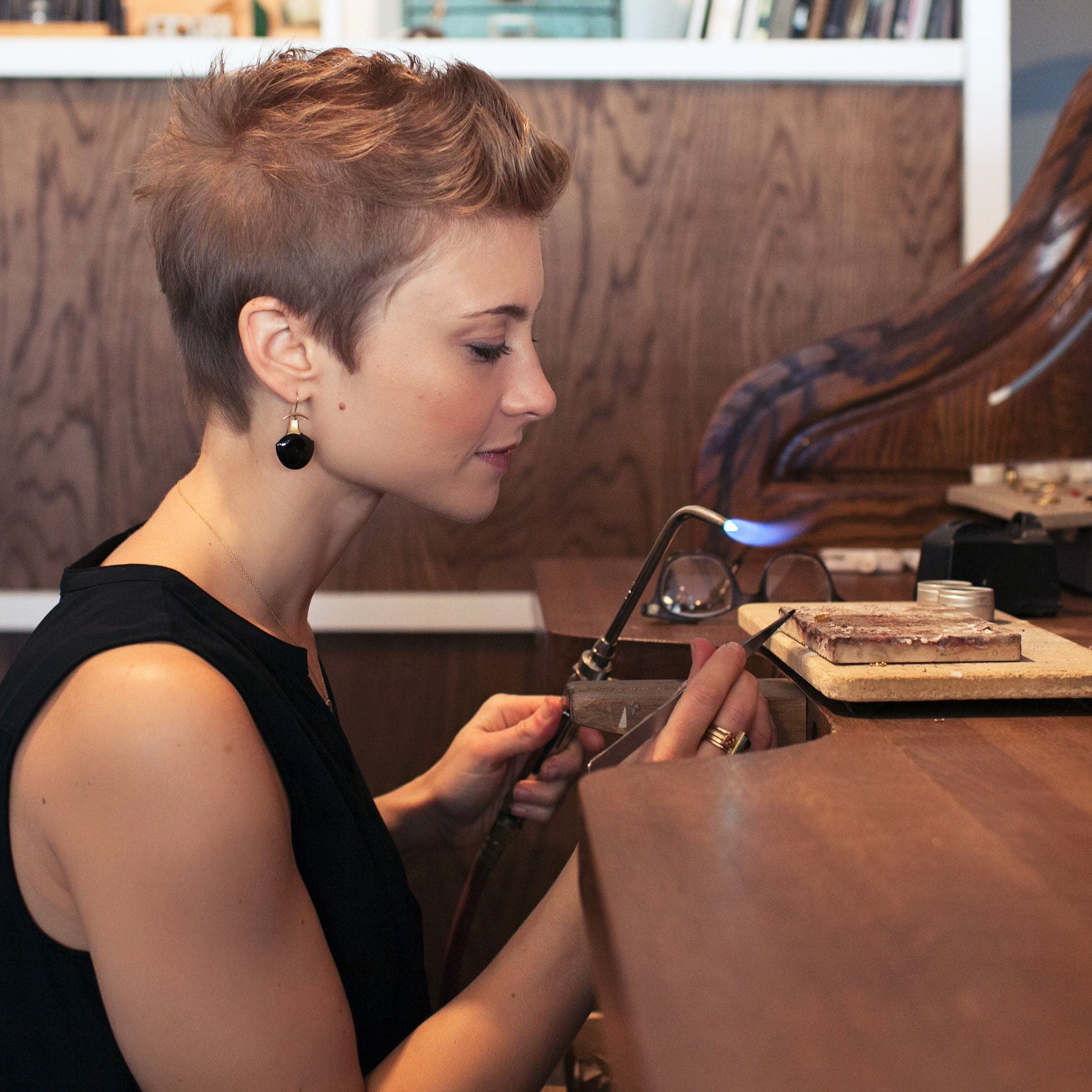 Meet Owner, Monika Krol
After studying metalsmithing at the University of the Arts in Philadelphia, owner Monika Krol's journey into jewelry began with working under two of the top independent artists in the US, Lola Brooks and Gabriella Kiss.
Monika's story as a jewelry designer and maker was pre-destined: she always knew that she would have her own line one day. Like all good stories, there was a twist in the second act: in 2014 Monika and her husband, Adam, decided to open a store in Camp Hill, PA - Meeka.
Monika curated her dream list of jewelers, their work all having a little bit of storytelling to them. She wanted her storefront to be a place where jewelry exists amongst bits of nature, curio cabinets filled with treasures, books, and antiques. Later, one storefront became two, when Meeka Newport opened.
Monika designs and creates her signature line of jewelry in her two studios located in the Meeka Newport, RI storefront and the flagship store in Camp Hill, PA. 

Future Heirlooms
Being a lover of all things antique, Monika believes each piece of jewelry comes with a story. Her personal collection of gemstones is comprised of little treasures, lying in wait in an antique chest in her studio and ready to help write stories and commemorate future memories.