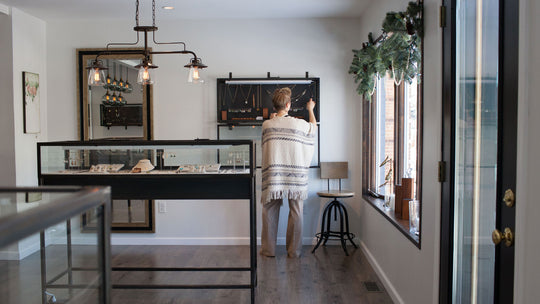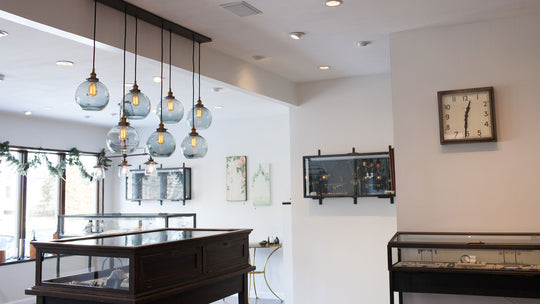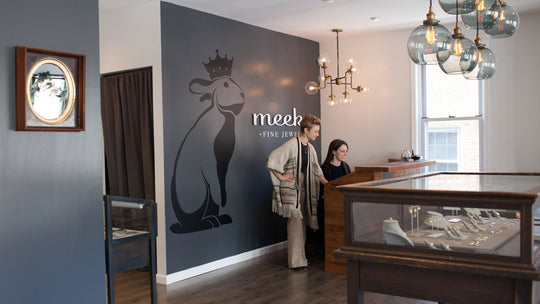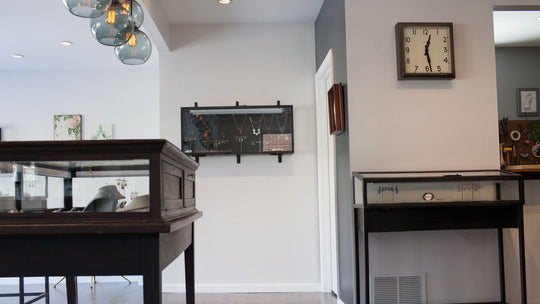 Meeka's very first storefront was a small, quiet space on the 2200 block of Market Street in Camp Hill, PA. It became quickly apparent to owner Monika Krol that this community shared her love for unique, expertly handcrafted jewels: Just shy of three years later, she and her husband became owners of 2135 Market Street and renovated the building into a bright and welcoming showroom. Monika brought her eye as a designer, the talents of local and small-business craftsmen, and an unrelenting attention to detail in creating the perfect location for hosting the Meeka collection. Her studio is tucked along the side of the shop; you may get a glimpse of her at the bench and hear sounds of hammering, filing, and sanding as you shop.
Shop online & pickup in store
In the area? Shop our Camp Hill, PA location from the comfort of your own home and choose instore pickup at checkout.
SHOP meeka CAMP HILL
Meet Meeka Camp Hill's Team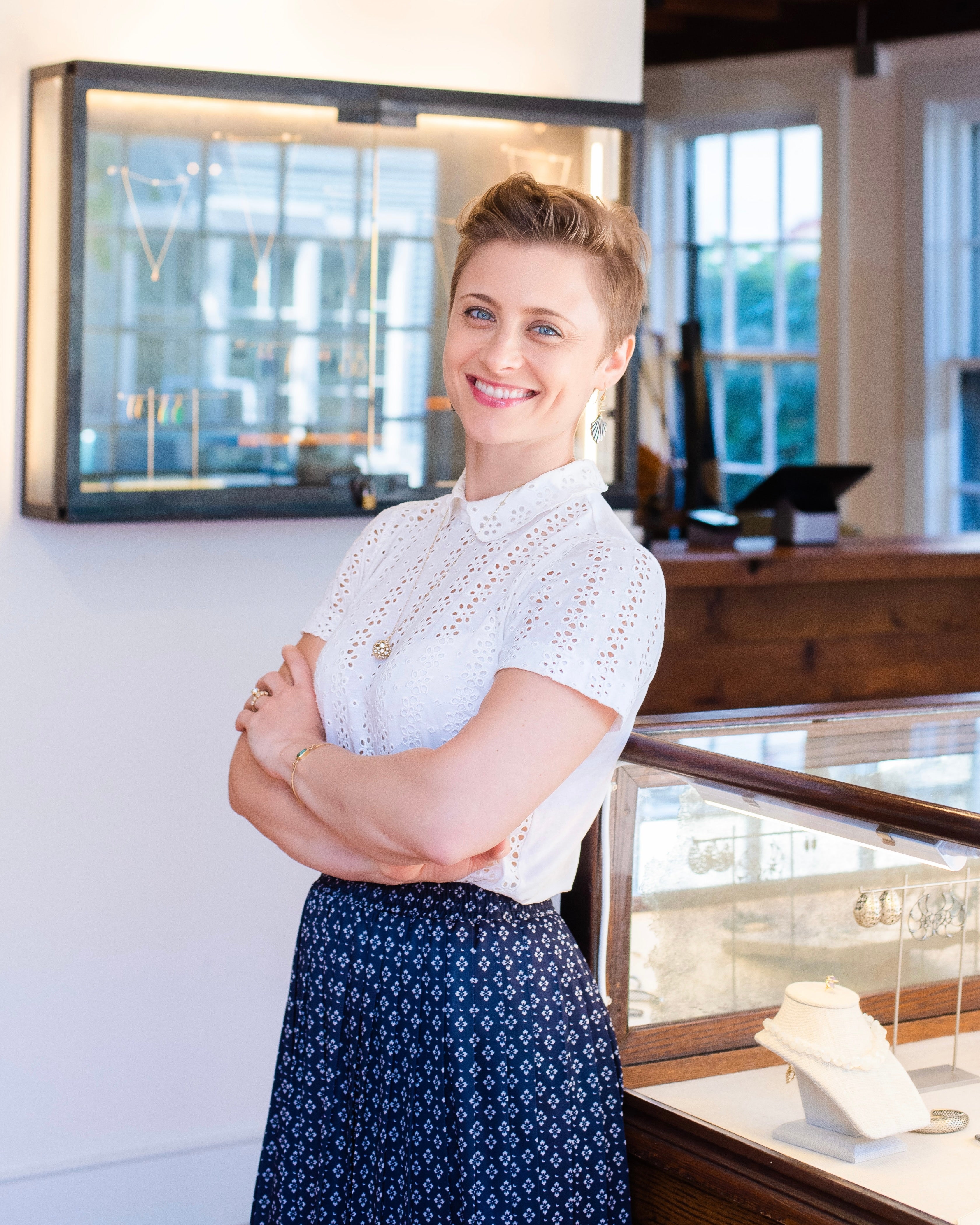 MONIKA
Since she was little, Monika has loved collecting tiny treasures: buttons, miniatures, baubles. Her father, an expert machinist, and her mother, a tireless homemaker, instilled the beauty and satisfaction of working with her hands from a young age. Monika knew that she wanted to pursue a career in the arts; her first taste of metalsmithing in college launched her into a future that would combine her love for collecting with her love for creating. 
Monika graduated with a Bachelor of Arts degree in Metalsmithing from the University of the Arts (Philadelphia, PA) in 2006, after which she began working for Lola Brooks. In this role, she became acquainted with some of the most talented independent jewelers in the country, eventually assisting Gabriella Kiss as well. These and other connections led to Monika opening a beautiful boutique in Central Pennsylvania: Meeka, a space where she could create her namesake line and introduce her friends and community to unique, truly exquisite handmade jewelry. 
Of all the facets of this stunning small business, there are two Monika enjoys the most: Spending hours sequestered in her studio, headphones on, making… And connecting with the extraordinary people – artists, clients, the Meeka team – she's had the privilege to meet and call friends along the way.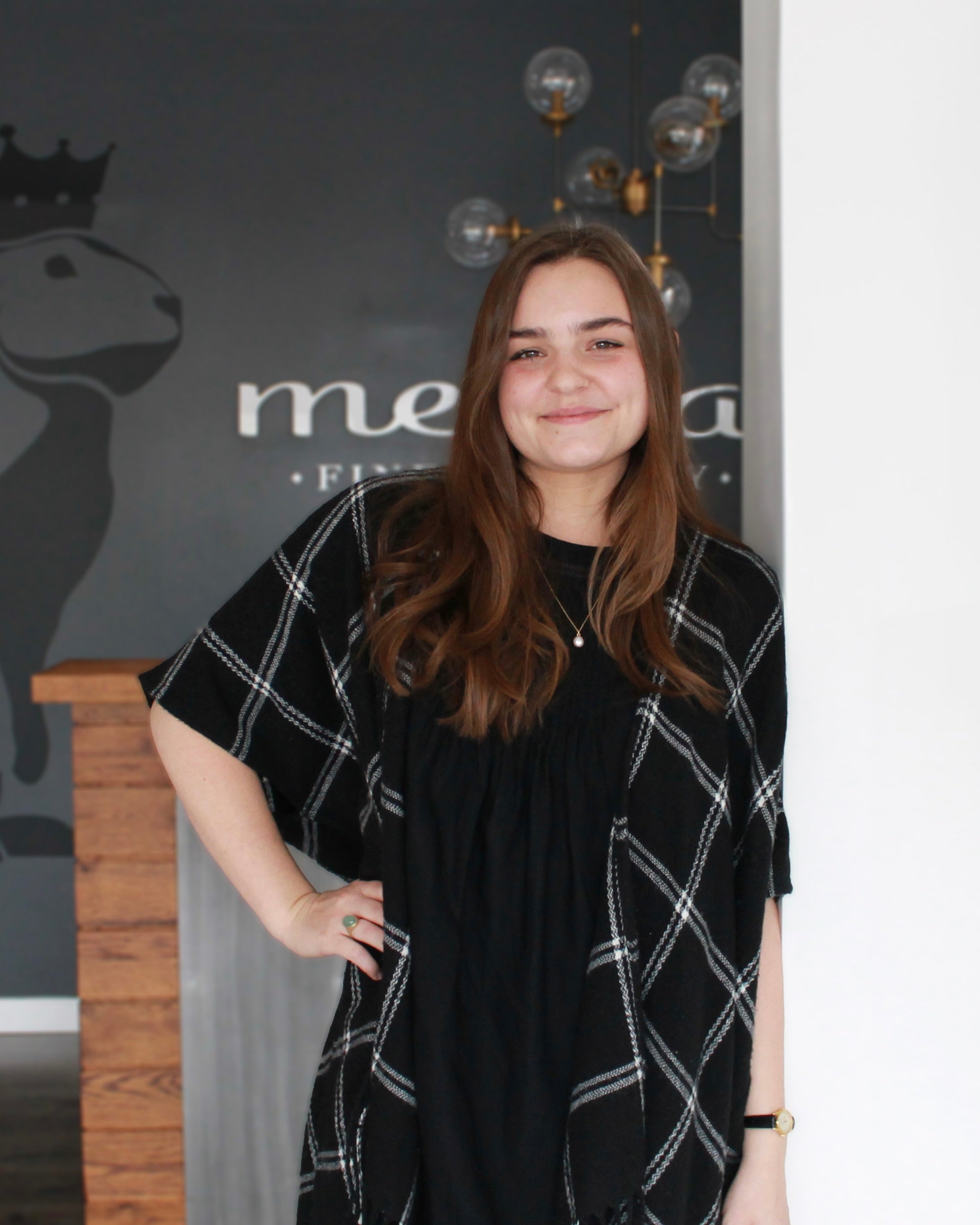 SARAH
Sarah joined the Meeka team in the spring of 2022 as the customer service specialist. Her interest in writing and traveling has taken her all over the world, eventually landing her right back in her childhood stomping ground of Central PA. She has a strong belief in the value of craftsmanship and a love for the beauty that humans are capable of creating with their own two hands. When she's not at work, Sarah can be found reading, watching movies, or tending to her ever-growing indoor garden.