Come visit us in person
Meeka Fine Jewelry features the work of select independent artists whose exclusive designs can only be found in a handful of stores around the world. We have two brick-and-mortar locations: the flagship storefront in Camp Hill, Pennsylvania, and a stunning jewelry destination in Newport, Rhode Island. The entirety of the Meeka collection – which you see online here – has been carefully curated between the two. Whether you're stepping into one of our shops or browsing online, the Meeka team would love to personally show you around and answer any questions you have about this exquisite, handcrafted jewelry!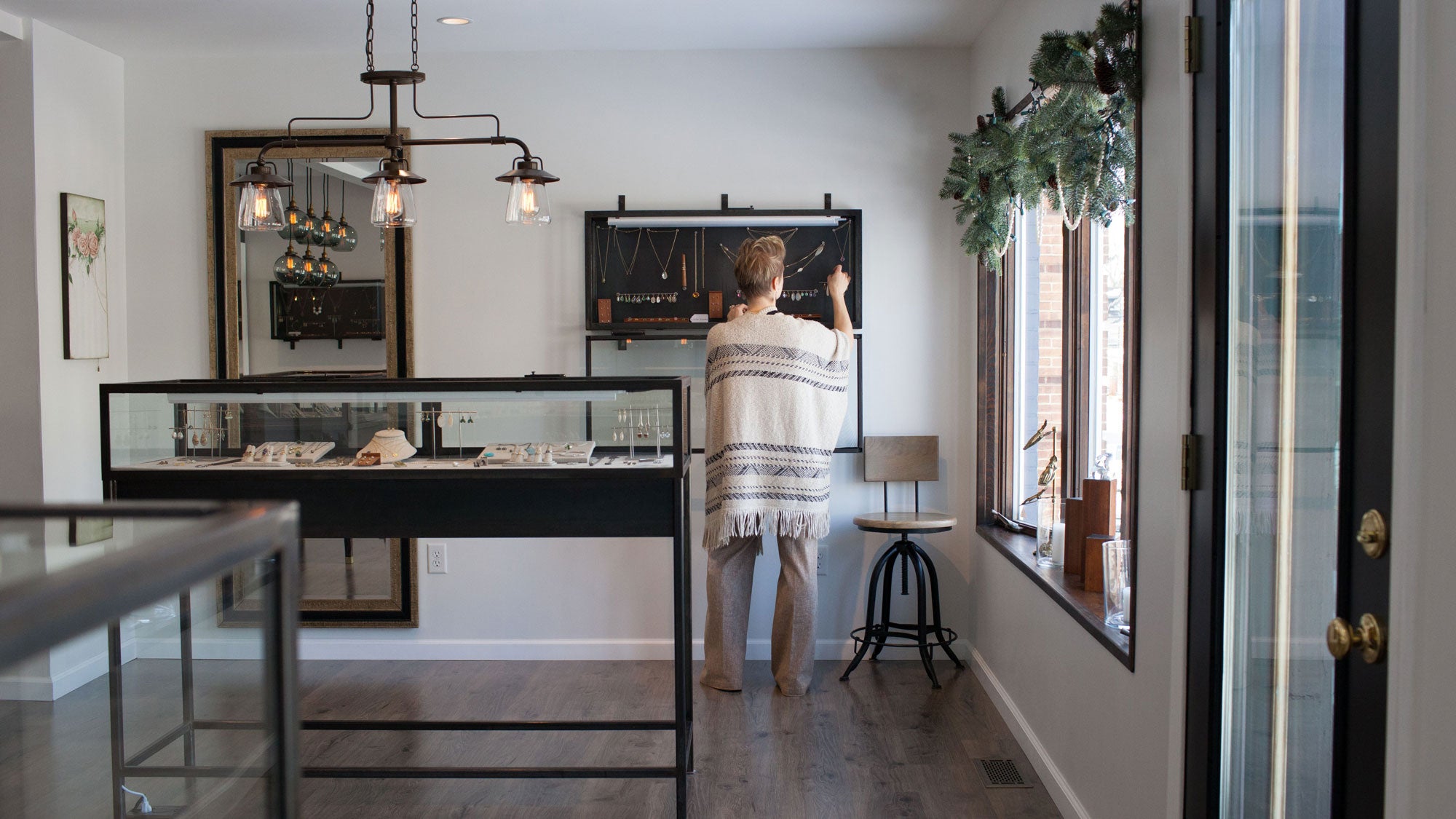 CAMP HILL, PA
Our Pennsylvania storefront can be found in the heart of Camp Hill, PA, between Cornerstone Coffeehouse and Holmes Cycling. This calm, refined atmosphere is one of many incredible small businesses located along charming, walkable Market Street in Camp Hill, just across the river from Harrisburg, PA.
2135 Market Street, Camp Hill, PA 17011
get directions
717-979-5448
December Hours
Tuesday - Friday: 11 am - 5 pm
Saturday: 10 am - 4 pm
EXPLORE MEEKA CAMP HILL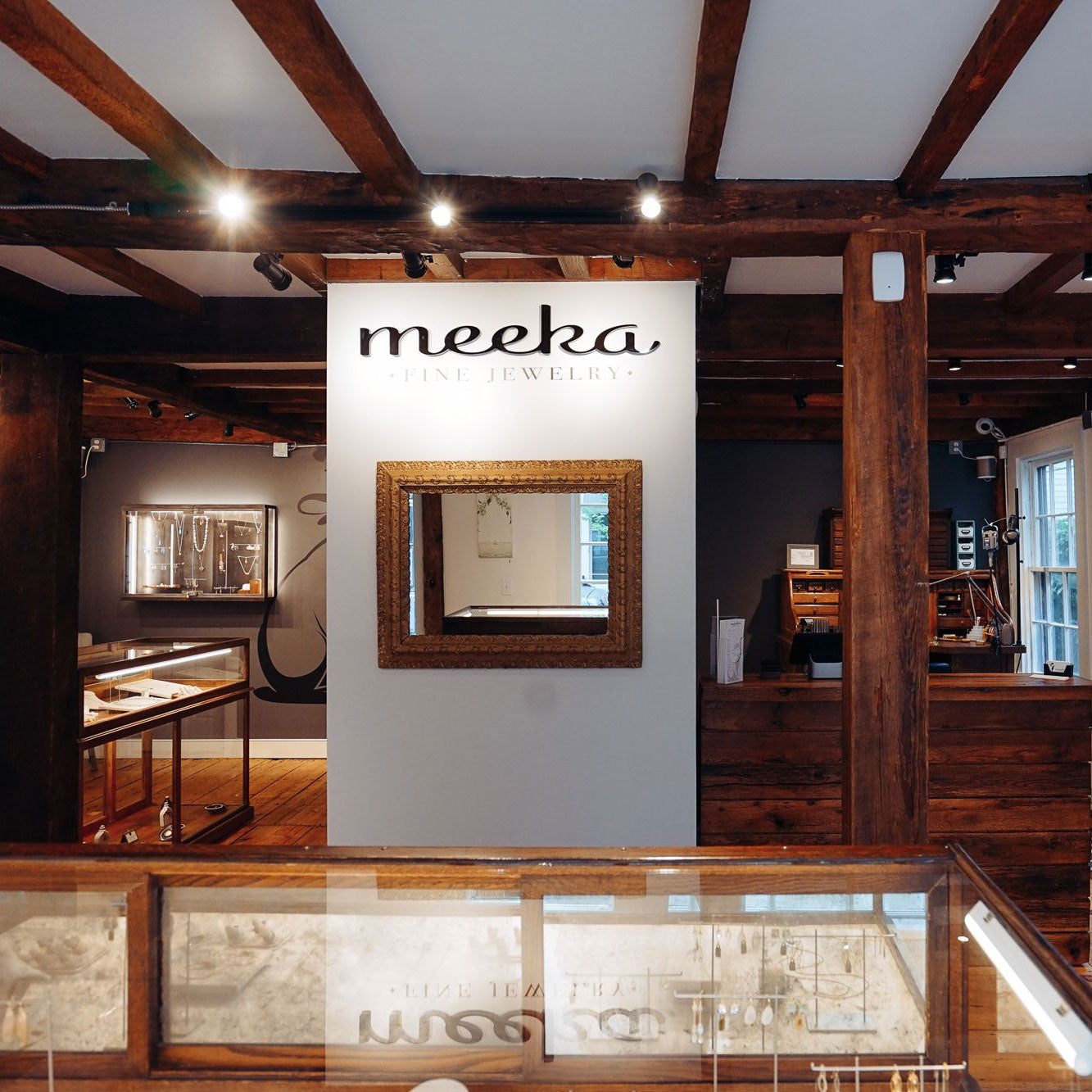 NEWPORT, RI
Perfectly situated an easy one-block walk up from Thames Street and Hammetts Wharf, Meeka's Newport, RI store offers a calm, refined atmosphere to host luxurious jewels and sophisticated clients. Our neighboring boutiques make Franklin Street a fabulous destination for Rhode Island residents and visitors alike.
33 Franklin Street, Newport, RI 02840
get directions
401-239-6913
December Hours
Wednesday - Sunday
10 am - 4 pm
EXPLORE MEEKA NEWPORT
Send A Note
The Meeka Team would love to answer questions, send additional details about a piece, or provide gift ideas! We're also happy to provide images or video of jewelry on the body, or compared with other pieces.
Email response time is typically within 1-2 days, and our store hours are listed above. While you wait, feel free to check out our customer care page for answers to some frequently asked questions on shipping, returns, ring sizing, and more.
Friday, December 1
Saturday, December 2
Meeka, 33 Franklin St, Newport, RI