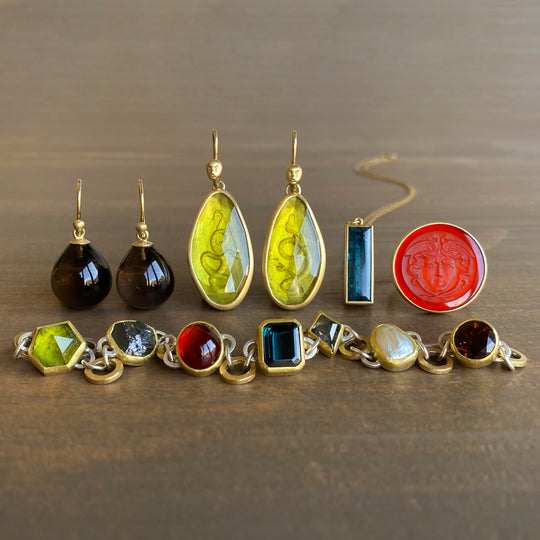 FALL FESTIVITIES
Vibrant gems and glowing metal reminiscent of bonfires, fallen leaves, and the last flourish of color before the slow turn of the year.
shop Autumn vibes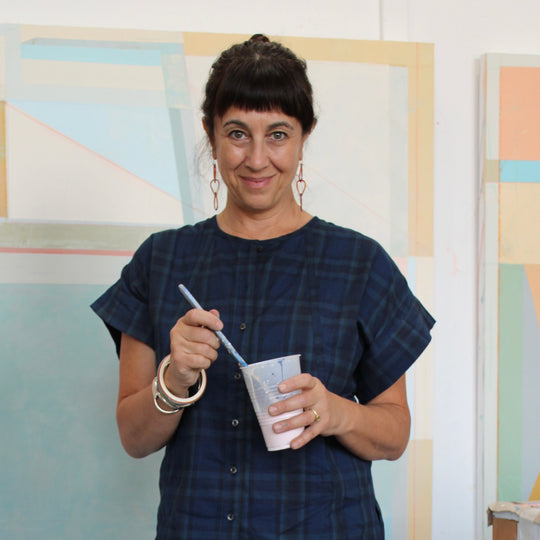 DEBORAH FORMAN
Meeka is delighted to welcome visual artist Deborah Forman for an exhibition in 2023. Paintings in her "Hourglass Series" are inspired by the shape of this ancient clock form, and how it relates to the fleeting nature of time. All of the work is comprised from merely four tubes of paint, and the process of finding the end result is akin to safe cracking.
SHOP THE HOURGLASS SERIES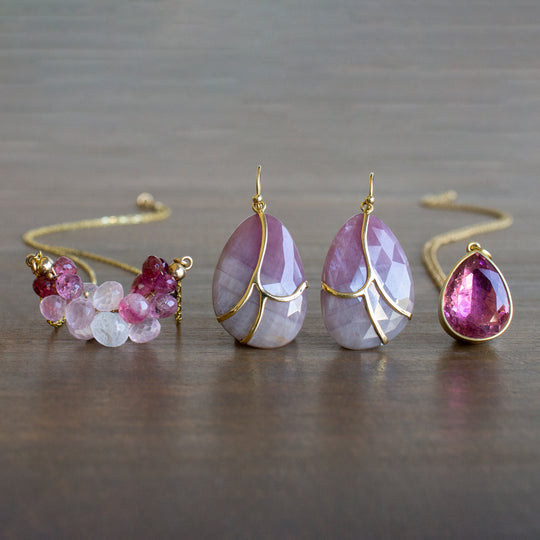 AUTUMN BIRTHDAYS
Sparkling sapphires and mysterious tourmalines in a full spectrum of colors, celebrating friends and loved ones with September and October birthdays.
SHOP FALL BIRTHSTONES