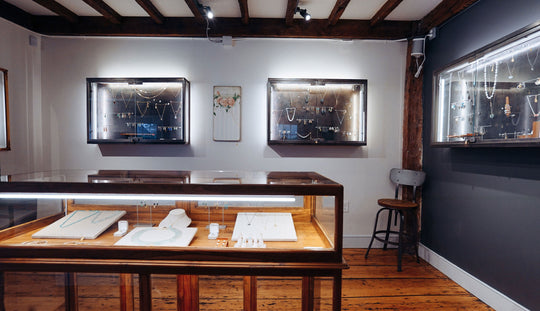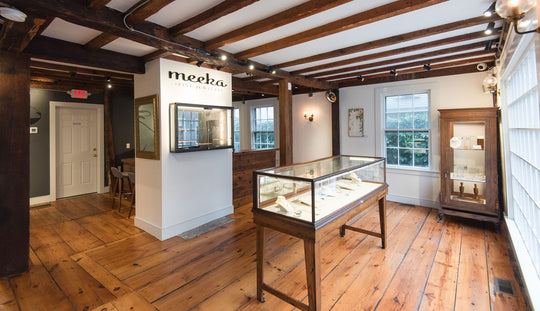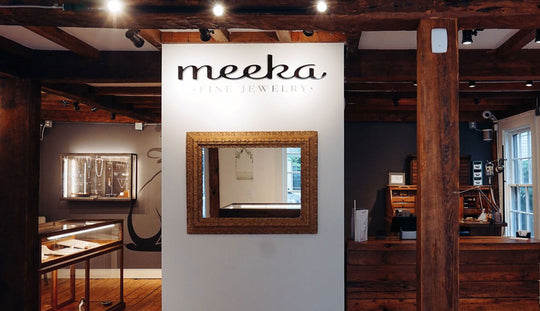 Our Newport, RI store opened on beautiful Franklin Street in June 2019. Monika and her husband renovated the space (a former antiques store), saving the original elements as much as possible… The floors and exposed beams alone are worth a visit!
The inside is a great representation of owner Monika Krol's vision and aesthetic for Meeka: clean, curated, and warm. Custom and vintage cases are used throughout the space and provide the perfect backdrop to highlight the Meeka collection. Monika's studio is nestled in the back of the store and, if you visit in the summer, you might catch her "at the bench" – fabricating or carving a future heirloom.
Shop online & pickup in store
In the area? Shop our Newport, RI location from the comfort of your own home and choose instore pickup at checkout.
SHOP meeka NEWPORT
Meet Meeka Newport's Team
MONIKA
During her metalsmithing studies at the University of the Arts in Philadelphia, Pennsylvania, Monika Krol fell in love with meticulously crafting little objects of desire while surrounded by the sounds of the studio. In the following years, Monika went on to work for two incredibly talented independent jewelers. It was through working for these women that she fell in love with materials, becoming a collector of beautiful and unusual gemstones and using luscious 18 karat yellow gold. She launched her namesake line, Monika Krol Jewelry, in 2014, in conjunction with the opening of Meeka Fine Jewelry. It is her passion to create beautiful and well-crafted jewelry to be worn and gifted with intention, to take on meaning and to become future heirlooms. She designs and creates her signature line of jewelry in her two studios located in the Meeka flagship store in Camp Hill, PA and the Newport, RI storefront. Her designs are simple and clean with an emphasis on the gemstones, which she compliments with touches of vintage-inspired details such as bails reminiscent of watch fobs.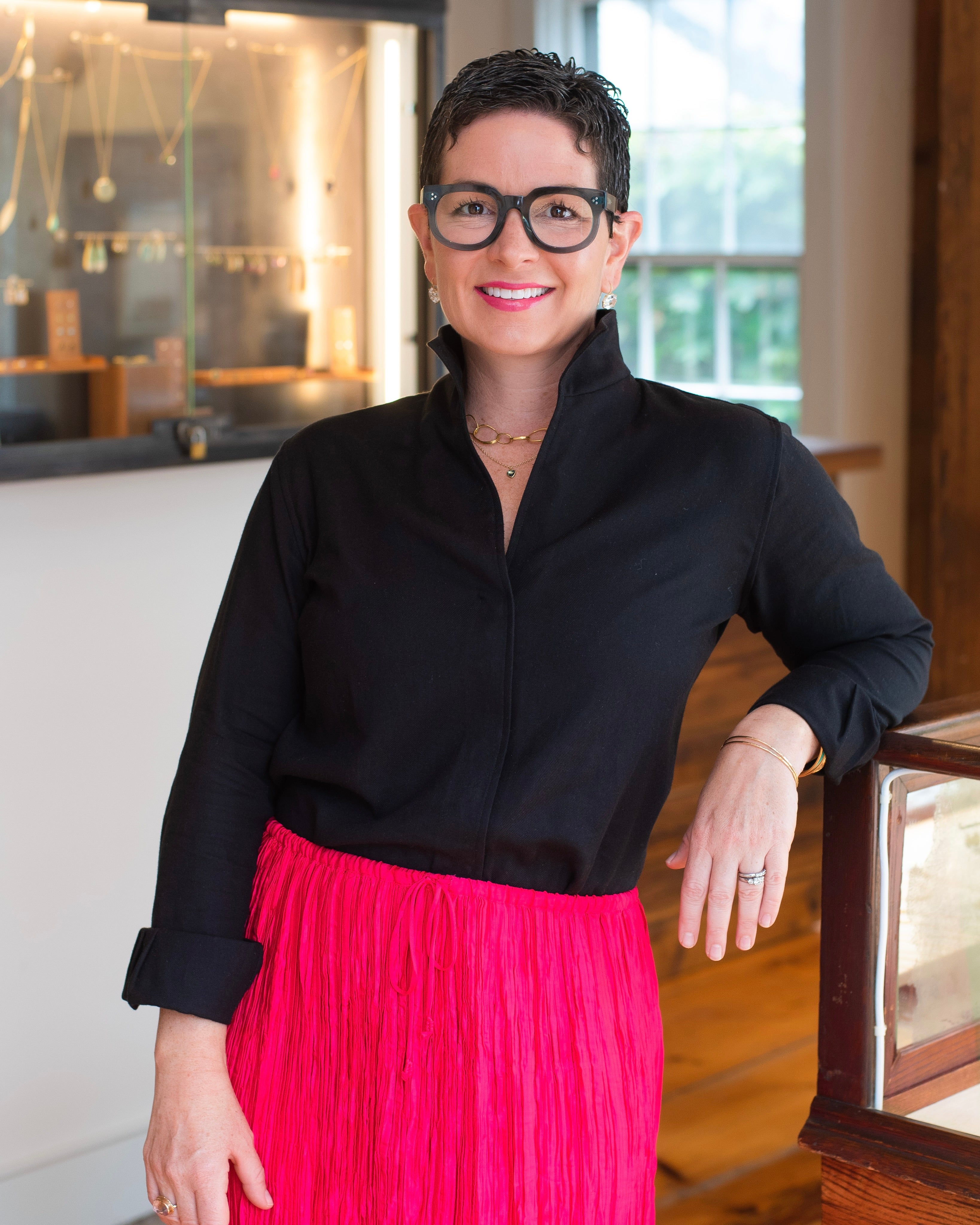 KATIE
Katie started her Meeka journey as a fan first; she was thrilled when Meeka opened their beautiful store here in Newport, RI, quickly becoming a loyal customer. In 2021, she jumped at the chance to join the Meeka team as Newport store manager and surround herself with jewelry she loves. Her role has evolved into helping Monika with projects across the business, including advising on the Newport market and organizing Meeka's small but mighty team. Prior to joining Meeka, Katie spent most of the last 20 years raising her children and supporting her husband as he built his business. Katie had started her career at Andersen Consulting and went on to work in several start-ups as well as in pharmaceutical sales. She lives in downtown Newport with her husband, 3 children, and their very naughty cockapoo, Polo. When Katie isn't at Meeka shopping - we mean... working, she enjoys basking in all that Newport has to offer, visiting her daughters at college, and watching Boston sports with her youngest son. You can catch Katie at the Newport store a few days every week over the summer. She loves working with customers and introducing them to the Meeka collection!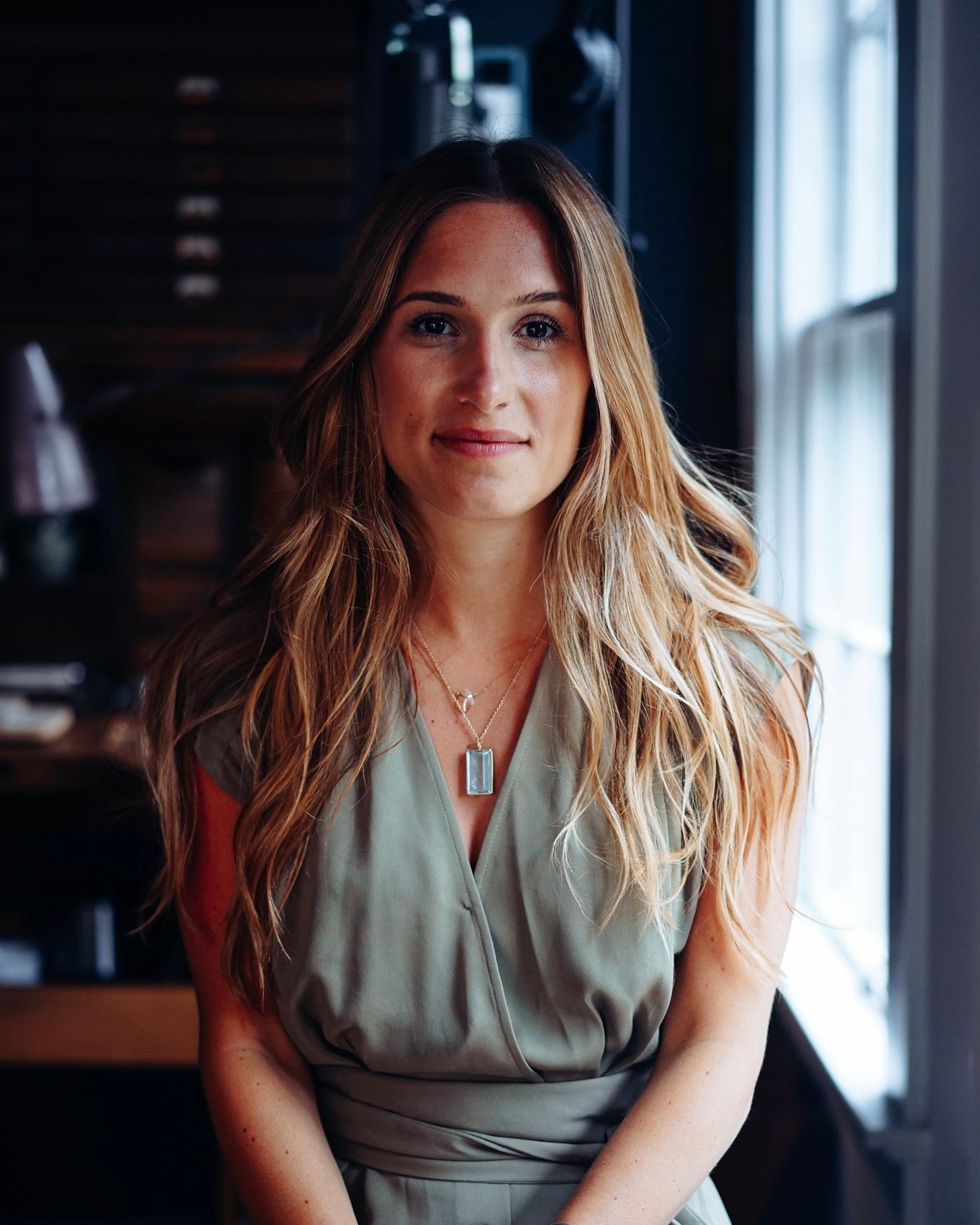 MORGAN
Morgan first joined the Meeka team in 2019; in 2021, she caught a "travel bug" and set out to see the world by working as a sailing yacht chef for a couple of years. Once that feat was out of her system, she was delighted to rejoin the Meeka team in 2023 as Store Coordinator. Morgan's professional background consists mainly of jewelry design and sales positions. When she isn't working in the store, Morgan enjoys practicing yoga, cooking, spending time with friends and family, and getting creative by working in her garden or at her own jewelry bench.